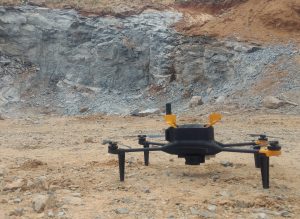 Aarav Unmanned Systems' (AUS) flagship enterprise grade multicopter drone Insight has become the first small category drone to be certified by the Directorate-General of Civil Aviation (DGCA).
At present three other Indian start-ups have been able to obtain certification under micro category. AUS is the first company to get the certification under small category.
Drones weighing between 250 gms and 2 kg come under micro category which have to meet fewer compliances and are limited by performance and capability to carry payloads for commercial operations.
Small category drones weigh between 2 kg and 25 kg and can stay aloft longer and carry heavier, more advanced sensors and need to meet additional compliances as per the CAR.
Vipul Singh, CEO, AUS said, "This achievement maintains our legacy of being the technology leader in the commercial drone market in India. We were the first to develop and launch the PPK GPS technology, terrain following capability on drones in India and now we are first small category drone to be certified by DGCA. Our team has been always aggressive about maintaining the lead position when it comes to technology."